Organize your life
Product
Kplan users
Contacts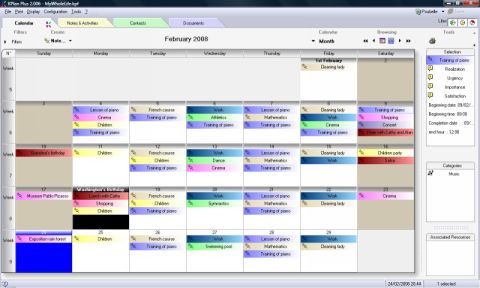 Month View of Kplan
Kplan is a knowledge management software which helps you organize your life: Your activities, notes, documents, contacts, agendas... are all linked in the same file.

Interconnect all your sources of information with Kplan !

Kplan Personal
is a free and fully customizable organizer.



Download the
free version of Kplan
Kplan Plus
is an improved version of Kplan Personal.


Additional features
of Kplan Plus include:
Emails administration
More imports/exports/filters
PDF file creation support
A 2-Months view