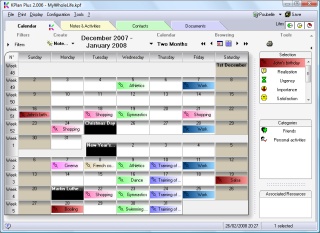 Kplan PLUS
More views, more export formats, communicate better, be more efficient...








KPLAN PLUS is an advanced version of KPLAN PERSONAL.

Manage your agenda, activities, notes, documents...
Communicate your timetable to your relations and generate HTML pages, Excel or PDF documents.
Import your information from Outlook, Excel, or text files.
Send customized emails to groups.
Easily do more...

The numerous functionalities included in KPLAN PLUS make this software unique.
To buy KPLAN PLUS, click on our online transaction partner site:


Offer & Information

(credit card / check / bank transaction / cash)