In Kplan, a Category tree is simply a tree-based classification.
It is like a collection of folders and sub-folders (= Categories) where you classify your files (= Notes).



One great idea in Kplan
is that you can classify the same Note in as many Categories as you want !!




To classify a Note in a given Category, open the Note (by double-clicking on it).
The corresponding windows pops up, and you just have to add the Category desired to the list of Categories already selected.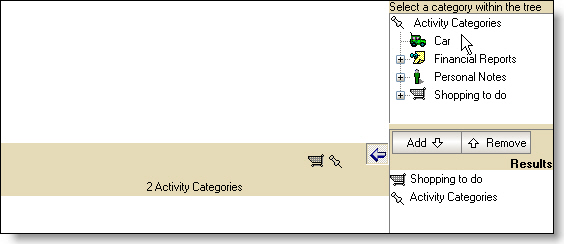 Explanations: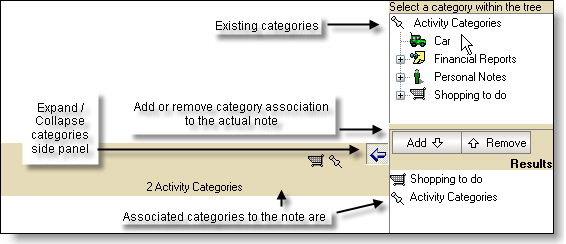 You can also manage your Categories from the "Notes and Activites" tab.
And of course, you can apply the same rules for your Contacts and your Documents.